One of my nursing jobs a few years ago was working for a disability agency here in my state. As one of the Occupational Nurse Consultants I had to review disability applications and make a determination whether to approve or deny the applicant for disability.
Over time as I was going through these applications I started to see an unofficial trend. A good number of these conditions were either caused or exacerbated by obesity. Some of the many diagnoses were either cardiovascular/circulatory, pulmonary, endocrine (diabetes), digestive, musculoskeletal (hips, knees), immune or nervous systems disorders.
You can visit Centers for Disease Control for more information, however here is a quick picture of the obesity phenomenon in America from 1990 to 2009.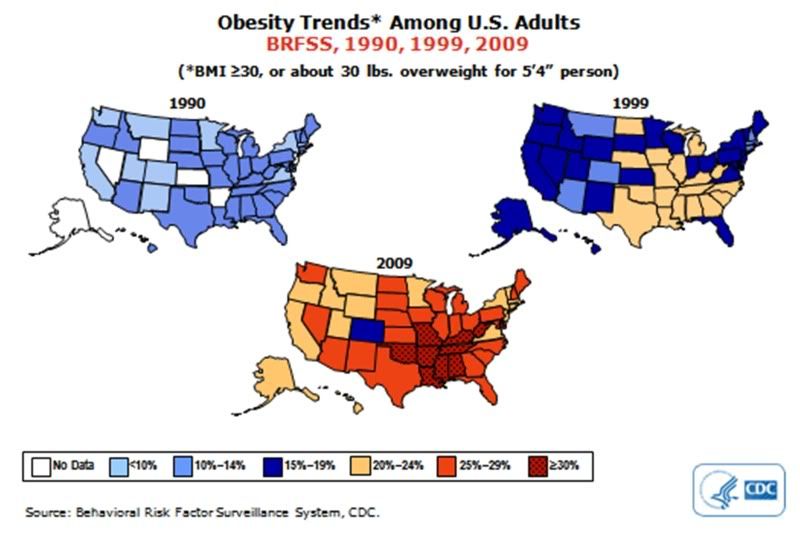 Please watch this video where Dr. Robert Lustig
, Professor of Clinical Pediatrics, in the Division of Endocrinology, Director of the Weight Assessment for Teen and Child Health Program at UCSF,
discusses
Sugar: The Bitter Truth
As for me, I have been struggling with my weight for over two years now. You can follow my weight loss progress on the Shaking Off My Booty! tab on top! I would love any comments or support you would like to share!