I feel like I have been hibernating for the past few months. Feeling sick all the time and not being allowed to drive can kick a once very independent, didn't have to rely on anyone kind of girl right in the pants!
Although I knew I hadn't been feeling well enough to write a post on my blog, but didn't realize it had been this long! That bear says it all! I have gotten kind of chubby like him too!!
I was finally diagnosed a few months ago with Hyperadrenergic POTS, (Postural Orthostatic Tachycardia Syndrome) I have been dealing with the symptoms for over two years and it is the reason I haven't been able to work. I have a great doctor at the University of Washington Medical Center Neurology Clinic who knows about this condition and what to do to help manage the symptoms. Most doctors sadly do not know what it is or how to treat the condition. So I feel truly blessed to have been able to find him and that despite his busy schedule and patient load, he was still able to see me.
During this time I have reflected on the important things in my life and those are my family and dear friends. Thankfully I have been blessed with both!
I had a great Mother's Day, spent it with two of my sons, my hubby, daughter-in-law, grand-babies and extended family. Once your kids grow up you start going to their houses and man is that relaxing!! No cooking or cleanup, can you say perfection?!! So empty nesting isn't all that bad!!!
Among some of my great gifts is a beautiful album my daughter-in-law made for me from Grace and Adia, my grand-daughters. Grace is three and a half and Adia is almost one and a half. Here are some of the pages from the album:
Album Cover
Grace, Adia, Pancho and I
Adia and I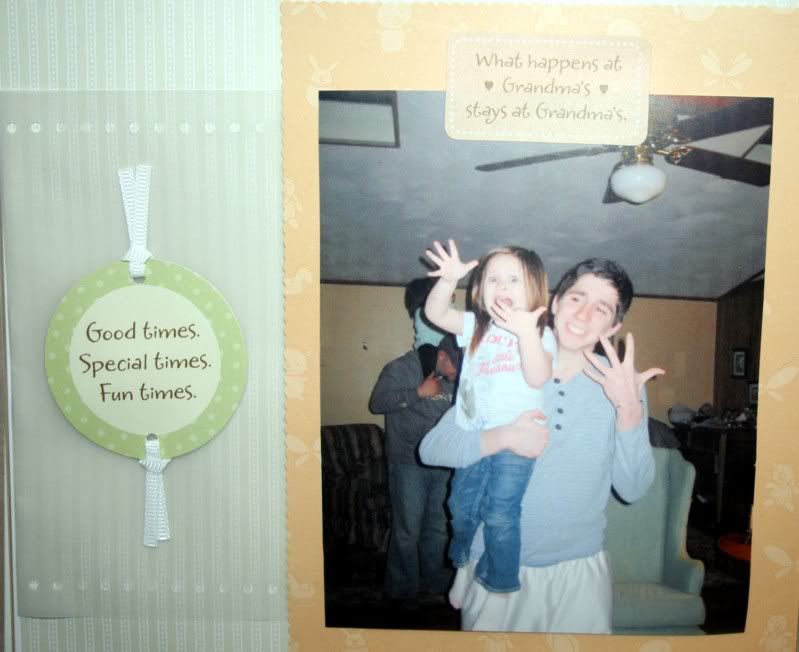 Grace and Andrew having some fun!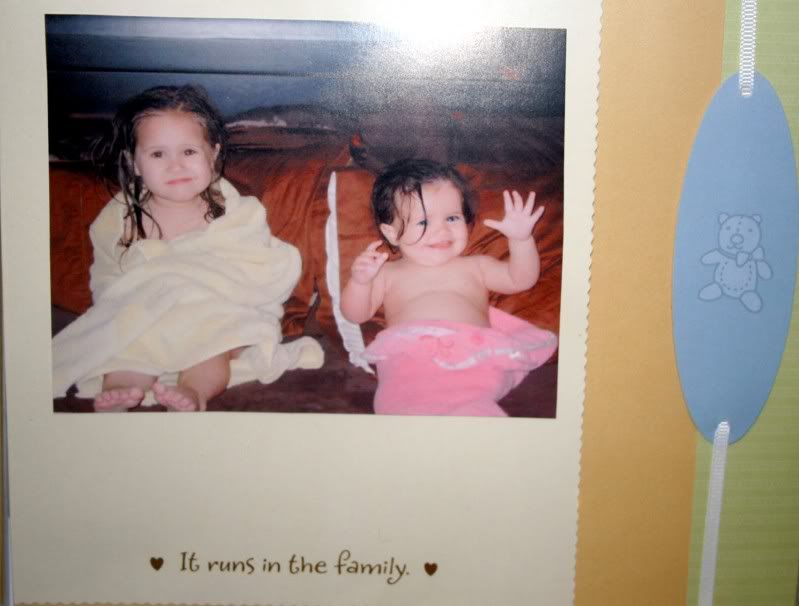 Grace and Adia after their bath~
Grace putting on my makeup!!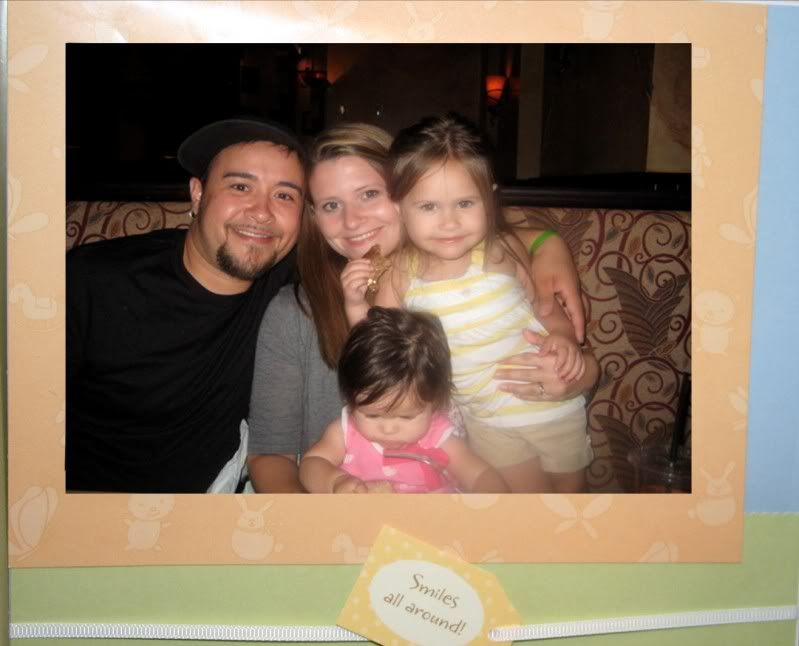 Randy, Alyx, Grace and Adia
Grace having some fun in the park!
Easter Time!
I have second guessed my decisions in life, have felt twangs of guilt while raising my boys as a working and single mom, and despite all of my mistakes I have been blessed again with great sons. They all have become great men and I am so proud of them all.
My son gave me a gigantic card with a gift card, but what he wrote inside made me tear up.
He thanked me for helping him become the independent person he is today, that I am a great Mom, role model and the best Mom ever!
Why can we be so hard on ourselves? We do the best we can with the situations that are given to us and usually our kids still think we are the best!
When God Created Mothers
by Erma Bombeck
---
Mother's Day column for May 12, 1974
---
When the Good Lord was creating mothers, He was into his sixth day of "overtime" when an angel appeared and said, "You're doing a lot of fiddling around on this one."
And the Lord said, "Have you read the specs on this order?
She has to be completely washable, but not plastic;
Have 180 movable parts... all replaceable;
Run on black coffee and leftovers;
Have a lap that disappears when she stands up;
A kiss that can cure anything from a broken leg to a disappointed love affair;
And six pairs of hands."
The angel shook her head slowly and said, "Six pairs of hands... no way."
"It's not the hands that are causing me problems," said the Lord. "It's the three pairs of eyes that mothers have to have."
"That's on the standard model?" asked the angel.
The Lord nodded. "One pair that sees through closed doors when she asks, 'What are you kids doing in there?' when she already knows. Another here in the back of her head that sees what she shouldn't but what she has to know, and of course the ones here in front that can look at a child when he goofs up and say, 'I understand and I love you' without so much as uttering a word."
"Lord," said the angel, touching His sleeve gently, "Go to bed. Tomorrow..."
"I can't," said the Lord, "I'm so close to creating something so close to myself. Already I have one who heals herself when she is sick... can feed a family of six on one pound of hamburger... and can get a nine-year-old to stand under a shower."
The angel circled the model of a mother very slowly. "It's too soft," she sighed.
"But she's tough!" said the Lord excitedly. "You cannot imagine what this mother can do or endure."
"Can it think?"
"Not only can it think, but it can reason and compromise," said the Creator.
Finally, the angel bent over and ran her finger across the cheek. "There's a leak," she pronounced. "I told You You were trying to push too much into this model."
"It's not a leak," said the Lord. "It's a tear."
"What's it for?"
"It's for joy, sadness, disappointment, pain, loneliness, and pride."
"You are a genius," said the angel.
The Lord looked somber. "I didn't put it there," He said.